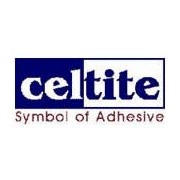 about US
With more than 15 years in Adhesive and Bar Code Industry. CELTITE is one stop solution for a wide range of product like Dow Corning(Silicone), 3M(Tape&Adhesive), Molykote(Grease&Lubricant), AIM(Solder), Fujipoly (Thermal Tape), Permabond (Structural Bonding) and Sato (BarCode Solution) which cover all types of industries including Electronics, Electrical, Furniture, Automotive, Aerospace and Manufacturing.
For years, many in the market have seek CELTITE for adhesive solution,cost cutting,technical support,and ideas that solve problems and make their process improved. In short, CELTITE offers proprietary products that provide important money-saving benefits to end-users. CELTITE sales and marketing capabilities include the ability to partner or team with a manufacturer and act as their sales and marketing force. Today, CELTITE is a company renowned for its technical leadership, energy and vision. Our people are dedicated to getting each customer's process right and we know from client feedback that our expertise puts us well ahead of other suppliers.
* To provide the best solutions to our customers *
* Establish and develop long term business relationships with our customers *
* Improve Process and Cost cutting for our customers *
* Continuously enchance our customers satisfaction through better customer service, communication and prompt attention to customer's needs *
* Consistently produce high quality services through continuous process improvement *
NEW PRODUCT INTRODUCTION
Dow Corning Solar Solutions that help achieve grid parity will make solar energy a competitive alternative to traditional energy sources. We can help you lower costs and improve durability and performance in solar materials across the value chain.